Purchase Your Car Decal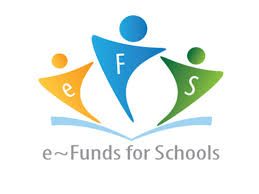 ---
Car Decals are now on sale!
Car Decals fee: 1 for $3.00 and 2 for $5.00
Each additional will cost $3.00
Steps for making online payments:
Go to erdickson.com and click on the e-Funds for Schools icon

Create your account

Log into your account.

Select Manage Students under Manage Account.

Enter student Last Name and Student S#.

Select Add Student(s).

Repeat steps 2-4 to add additional students.

Select Payment Methods under Payment Settings.

Select New Credit Card or New Direct Debit to add new payment information.
10.After entering all required information, read Consent and select Add to save information to account.
11. Select fee you want to pay.
12.Select student.
13.Enter amount of payment.
4. Select Begin Checkout.
5. Choose payment method or enter new method.
6. Review items and total.
7. Select Pay Now.