Virtual Parent Meetings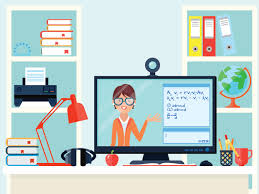 ---
Hello E.R. Dickson Parents,
In an effort to inform you of all of our school procedures, operations, policies and sanitization practices for our returning students, we are hosting a series of grade level meetings with parents. Please see the attached schedule for your meeting date and time. Please make every effort to join these meetings so that you will be informed about our Return to School Re-Opening Plan. It is suggested that all parents participate, even if you selected remote learning as the option for your student. You may later choose to send your child to school for in-person learning, therefore we want you to be well-informed. Please join the Google Meet at the time of your child's grade level meeting. The meeting will be conducted by grade level teachers. You can also visit our school website to find out information regarding the upcoming parent meetings.
Parents, thank you for your cooperation during this different time in education. We appreciate your patience and flexibility as we have had to make some adjustments to our schedules and our classes. We will continue to keep close communication with you this school year (whether your child is a remote learner or an in-person learner). It is our primary goal to keep our students healthy and safe while providing a high-quality education. Please visit our school website and look under the Parents tab for more information about supply lists, schedules, medication form, etc. There is information under the Remote 2020 tab for our remote learners.
Thanks again and stay safe!
Respectfully,
Mrs. Katryna Kinn, Principal