Courses Taught:
4th Grade Math, Science, social studies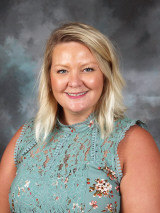 Welcome to the 2020-2021 school year!
I am Jennifer Strickland, and I teach Math, Science, and Social Studies. This will be my seventh year at E.R. Dickson, and my tenth year teaching. My hobbies include reading, being in the wilderness, and relaxing on the beach. I cheer for Notre Dame, and enjoy watching baseball. My favorites are diet coke, candy, and Mexican food. This year will be filled with encouragement, classroom interactions, and learning!