For Student Registration - Your Username is the enrolling parent/guardian's email address. Your password is the oldest active student's birthdate. MM/DD/YYYY
Thank you to our Sponsors!
E. R. Dickson School was built in 1954 and initially served grades 1-6. The original structure consisted of twelve standard classrooms, a library, a multipurpose room/cafeteria, a faculty lounge, and an administrative suite comprised of an office area, principal's office, first aid room, secretary's office, and storage room. As the student population served has grown, the school has also grown to accommodate the increased population. In 1962, a twelve-room wing was added. In 1990, an additional wing was added with eleven classrooms and a teacher's workroom.
During the 1998 - 1999 school year, plans were made for extensive renovations of the existing school structures. After delineating the renovations to be made and the related costs, the renovation plan was upgraded to a new school building project. Groundbreaking for the project took place in January of 2002. Faculty and students moved into the new school building during the month of August 2003.
E.R. Dickson has a history of strong leadership. The first principal to serve E. R. Dickson was Mrs. Edna Eiland. She was followed by Mrs. Anna Clausen, Mrs. Eveleen Latham, Mrs. Betty Lee, Mrs. Barbara Freeman, Mrs. Claudia Luft, Mrs. Missy Nolen, and Mrs. Katryna Kinn consecutively. Dr. Rebecca Murray joined the E. R. Dickson family as principal in 2022 and currently holds that position.
Over the past ten years, E. R. Dickson has served approximately 800-1100 students each year in grades Pre-K - 5. Students come from contiguous and noncontiguous attendance zones. These students have been served by faculty that ranges between 55-69 teachers each year.
E. R. Dickson was initially accredited by SACS in 1982.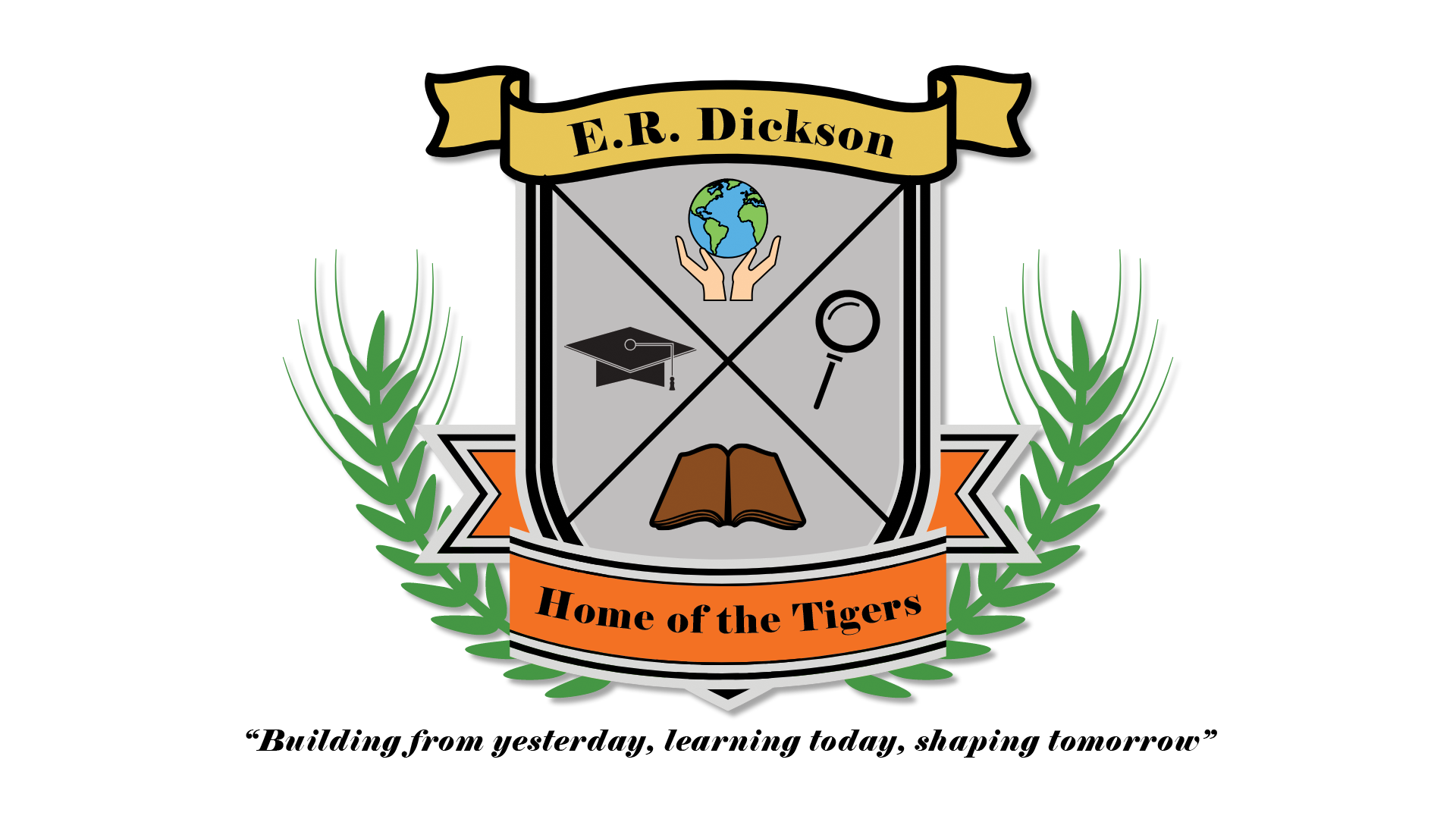 Our mission at E.R. Dickson Elementary School is to develop independent, problem solving, lifelong learners in a safe and nurturing environment.